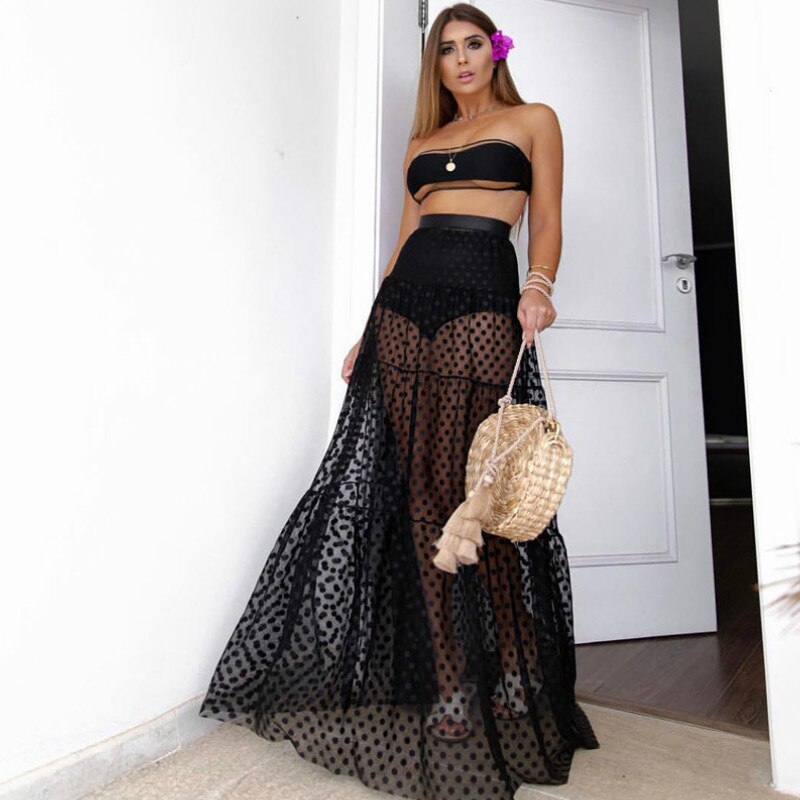 Transparent skirts are a bold and fashion-forward choice that requires careful consideration. When selecting a transparent skirt, take into account factors such as material, style, fit, occasion, and personal taste to ensure it complements your wardrobe and fits your comfort level.
Material Quality
Opt for high-quality materials that offer both transparency and comfort. Fabrics like mesh, organza, tulle, or chiffon are commonly used for transparent skirts. Choose a material that aligns with your style and provides the desired level of see-through effect.
Style and Design
Consider the style that suits your preferences. Transparent skirts come in various styles, such as A-line, pleated, maxi, or pencil skirts. Choose a design that complements your body shape and personal style.
Layering and Lining
Evaluate the skirt's layering and lining. Some transparent skirts come with built-in linings, offering a balance between transparency and coverage. Others may require additional undergarments or layering for modesty.
Occasion-Specific Skirts
Consider where and when you intend to wear the skirt. Transparent skirts can be styled for casual outings, beachwear, parties, or as a fashion statement. Ensure the style fits the intended occasion.
Fit and Comfort
Ensure the skirt fits comfortably and complements your body shape. Pay attention to sizing and consider the waistband style, as some skirts may have elastic or adjustable waistbands for a better fit.
Brand Reputation and Reviews
Research brands known for producing quality transparent skirts. Reading customer reviews often provides insights into the skirt's transparency, fabric quality, and overall satisfaction.
Visual Inspection or Return Policy
If possible, visually inspect the skirt or ensure the seller offers a return policy. This allows you to check the transparency, material quality, and fit to ensure they meet your expectations.
Maintenance and Care
Follow care instructions provided by the manufacturer to maintain the skirt's transparency and fabric quality. Proper care ensures it retains its sheerness and shape over time.
Conclusion: Bold Fashion Choice
Choosing the perfect transparent skirt involves a balance of material quality, style, transparency, and comfort. It's a fashion statement that showcases your boldness and sense of style.
Explore a range of high-quality transparent skirts at See Through Outfit for unique and bold fashion choices: See Through Outfit – Transparent Skirts.